MGI ZIP Series Bag Block Support
MGI ZIP Series Bag Block Support
SKU: MGI ZIP Series Bag Block Support
Customer reviews:
Availability: In Stock. (Usually ships in ~1-3 business days. There may be slight delays due to COVID-19)
Shipping: Calculated at checkout
Product Description
MGI ZIP Series Bag Block Support
The Zip Series X1, X3, X5 and Zip Navigator Bag Block Support is designed to sit on the front wheel assembly to provide extra support and stability for smaller bags that do not fit the full length of a Zip Series model.
Bag Blocks do not fit on Zip Navigator AT - All Terrain models or the Navigator Quad models.
Below is a list of all the MGI Zip Series optional accessories: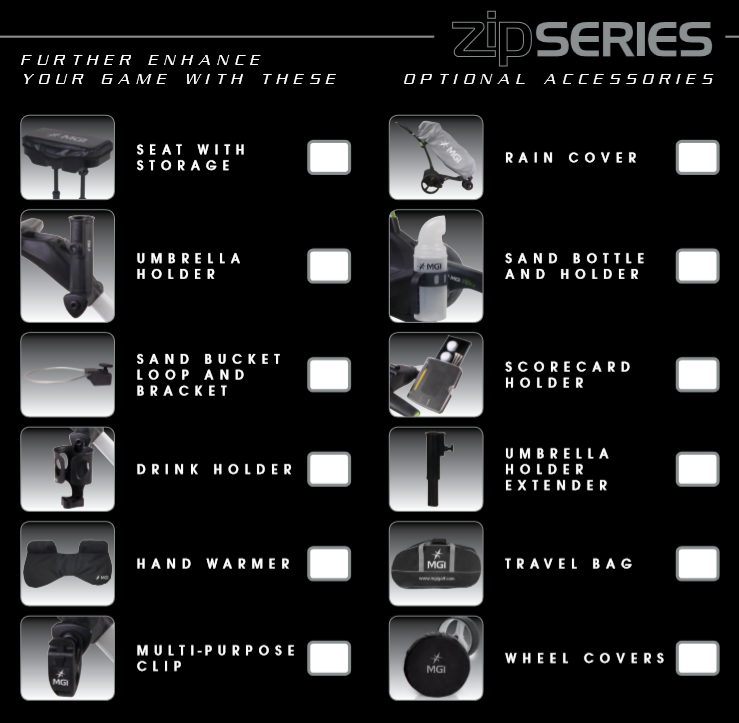 ---