PowaKaddy 18 Hole Plug n Play Lithium Battery for FX3/5/7 & CT6
PowaKaddy 18 Hole Plug n Play Lithium Battery for FX3/5/7 & CT6
SKU: PowaKaddy 18 Hole Plug n Play Lithium Battery for FX3/5/7 & CT6
Customer reviews:
Availability: In Stock. Usually ships in 2-4 business days.
Shipping: Calculated at checkout
Product Description
Replacement PowaKaddy 18 Hole Plug n Play Lithium Battery for FX3/5/7 & CT6
Product Description
In normal conditions all batteries will do 18 holes when used on a PowaKaddy trolley. Conditions such as very long or exceptionally hilly courses, wet ground conditions, excessively heavy golf bags may reduce the range of the battery. Always recharge your battery regardless of the number of holes played. Please note that the Extended Lead-Acid battery is not available in the Plug'n'Play system.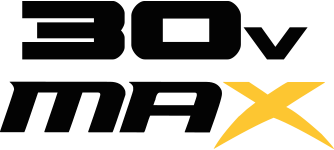 PowaKaddy's unique second-generation high-power 30v Plug 'n' Play™ Battery system is the thinnest, lightest and most powerful on the market. They eliminate the need for any fiddly connection wires which allows batteries to quickly slot into place and battery can remain in the trolley when folded down.
The re-engineered nickel cobalt manganese lithium battery technology delivers 20% more power through the high efficiency near silent drive train. Inside every lithium battery is an advanced Battery Management System (BMS) which protects the battery and trolley ensuring a longer life.
It features a new, top mounted, easy access on/off switch, a really clever and simple battery release latch and is an impressive 40% smaller than the previous model, while maintaining 100% of its capacity.
All PowaKaddy 18 hole Plug 'n' Play™ lithium batteries come with a 5-year full warranty.
18 Hole Plug n Play Battery:

Nominal Voltage: 29.6v
Capacity: 220WH
Size: 51 (2") x 231 (9") x 165 (6.5") (H/L/W)
Weight: 1.56Kg (3.4 lbs)
Construction: NCM Technology (Nickel Cobalt Manganese)
36 Hole Plug n Play Battery:
Nominal Voltage: 29.6v
Capacity: 260Wh
Size: 51 x 231 x 165 (H/L/W)
Weight: 1.85Kg
Construction: NCM Technology (Nickel Cobalt Manganese)
Suitable for use with:
FX Range
CT Range
Optional charger is sold separately
---